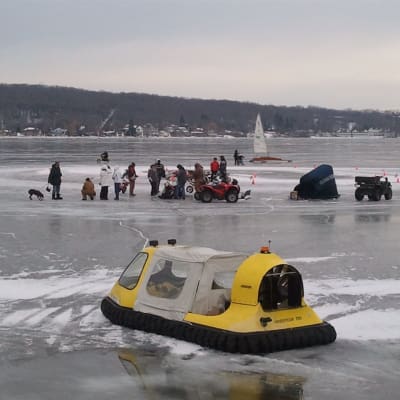 Winter Fun
Rustic fare
When Lake Como is frozen and Ice Fun is on it's way with ice fishing, ice skating, ice boating and snow shoeing! Bring the whole gange and have a little escape!
Visit with Santa
Children are invited to visit with Santa, his elves and real live reindeer downtown Lake Geneva on the lawn of Starbucks, on Saturdays starting on December 3rd through the 17th, 2016 from 11am to 2pm. Bring your own camera for free photos or purchase a professional photo.
Address:
Starbucks
685 Main Street
Lake Geneva, WI 53147
Christmas in the Country
This six-week long festival runs throughout the holidays. Millions of lights illuminate the 1300 acres of the Grand Geneva. Drive through the holiday light display and continue inside The Lodge at Grand Geneva where mechanical holiday displays and a gingerbread house competition is available for viewing. Holiday tea service, breakfast with Santa and a Broadway-style musical featuring spectacular holiday costumes, music and dancing are also offered at the resort.
Web Site:
http://www.grandgeneva.com
Phone:
(262) 248-8811
Address:
7036 Grand Geneva Way
Lake Geneva, WI 53147
Facebook Link:
https://www.facebook.com/grandgeneva?fref=t
The Magical Christmas Show at the Dancing Horses Theater will run from November 14th through January 10th, 2016. The shows are at 1:00 and 7:00, however the dates and times vary, so please check the Dancing Horses website for details.
Adults $27.50
Children $15.00
MENTION BEST OF LAKE GENEVA WEBSITE AND RECEIVE A GIFT!
YOU WILL WANT TO RETURN AGAIN AND AGAIN FOR THE EXPERIENCE, EXCITEMENT, AND PAGEANTRY OF "THE DANCING HORSES". WE CAN PROVIDE A FULL DAY OF FAMILY ENTERTAINMENT (Petting Zoo May-October).
PLEASE CHECK OUR WEBSITE FOR DATES AND TIMES.
SPECIAL HOLIDAY SHOWS FROM NOVEMBER-JANUARY.
VICTORIAN CHRISTMAS AT GENEVA LAKE MUSEUM
December 03, 2016 Saturday
TIME: 12:00 pm - 3:00 pm
ITINERARY: Add to Itinerary
EVENT DETAILS
Celebrate the season with entertainment and cookies. Fun for the whole family!
EVENT ORGANIZED BY Geneva Lake Museum
41ST ANNUAL ELECTRIC CHRISTMAS PARADE
December 03, 2016 Saturday
TIME: 5:00 pm - 6:30 pm
LOCATION: Downtown Lake Geneva
ITINERARY: Add to Itinerary
VISIT WEBSITE
EVENT DETAILS
Parade routes will begin at Williams & Marshall St., South on Broad St, West on Main St. and North on Cook St. Starts at 5:00 PM.
This year's theme is "Celebrate your Inner Elf"
Spreading cheer sounds like an easy enough thing to do, right? My name is Twinkle and that's my aim durng the holiday season. My mission is to help people "Celebrate their Inner Elf", which means promoting being cheerful and looking for the positive things in life and pointing them out to others. Inner Elf behavior encourages people to smile, and be themselves, to give compliments freely, to take risks, and not to give up, but get excited, to show empathy, and to encourage everyone to do things and spend time with the people they love and to love them back this holiday season.
EVENT ORGANIZED BY
Visit Lake Geneva
NEW YEARS EVE 1920'S PARISIAN CABARET DINNER
December 31, 2016 Saturday
TIME: 6:00 pm - 9:00 pm
LOCATION: Baker House
ITINERARY: Add to Itinerary

EVENT DETAILS
NEW YEARS EVE
1920's Parisian
Cabaret Dinner
Turn back the clock of time before
it strikes midnight & join us for an intimate evening at our Parisian Cabaret with delectable dining and sophisticated entertainment.
WHEN THE SUN SETS ON 2016 AND YOU NEED A PLACE WHERE YOU CAN ESCAPE, COME TO THE CABARET!
A PLACE WHERE FANTASY, MUSIC AND COMEDY COLLIDE; LIFE IN THE CABARET IS SOMETHING YOU HAVE TO EXPERIENCE!
Four Course Dinner, Champagne Cocktail & Cabaret Style Entertainment
Limited Seating from 6:00pm-9:30pm ~ Continuous Entertainment
RESERVATIONS REQUIRED By Phone
Please Call between 10am-8pm Mon-Fri 262-248-4700
$95++ per guest (credit card required to hold reservation)
Also Don't foget to RING IN THE NEW YEAR @ MAXWELL MANSION from 9pm through the Midnight Countdown!
EVENT ORGANIZED BY
Historic Hotels of Lake Geneva
COUNTDOWN FOR NEW YEARS EVE 2016
December 31 - 01, 2017 Saturday
TIME: 9:00 pm - 1:00 am
LOCATION: Maxwell Mansion
ITINERARY: Add to Itinerary

EVENT DETAILS
Maxwell Mansion New Years Eve Cocktail Party
9pm-1am Live Entertainment
Count down the New Year in the beautiful surroundings of the historic
Maxwell Mansion with the show stopping
Jeorge Holmes who will dazzle and entertain you with
the best songs and standards from Frank Sinatra to Andrea Bocelli
Tickets are $25 ~Advance Reservations Required by Phone
Please Call between 10am-8pm Mon-Fri
262-248-4700
Don't Forget to Book your Dinner Reservation at Baker House and
Stay Safe & Have More Fun by Booking Your Room @ Maxwell Mansion or Baker House
EVENT ORGANIZED BY
Historic Hotels of Lake Geneva
WINTERFEST U.S. NATIONAL SNOW SCULPTING COMPETITION
January 28 - 12, 2017 Saturday
TIME: All Day
LOCATION: Riviera Ballroom
ITINERARY: Add to Itinerary
VISIT WEBSITE
EVENT DETAILS
Where Winter Meets ArtEvery winter, Lake Geneva hosts Winterfest, a two week festival that celebrates art, winter, family, and fun.
Winterfest is home to the U.S. National Snow Sculpting Competition, where fifteen teams of the most talented snow sculptors and artists from around the country gather to compete for a national title. The entire competition is open to the public, so Winterfest attendees can actually watch the artists at work!
The festival doesn't stop there – Winterfest is also home to a Human Dog Sled Race, The Abominable Snow Race, magic shows, helicopter rides, a chili cook-off, and incredible deals at local hotels and restaurants. There is something for everyone in Lake Geneva!
EVENT ORGANIZED BY
Visit Lake Geneva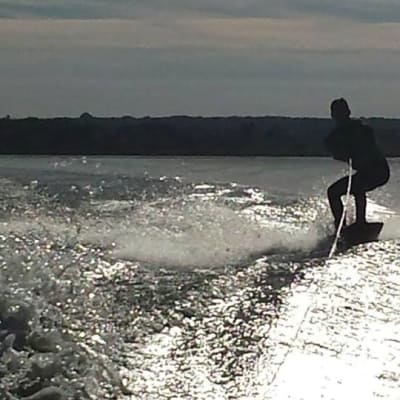 Summer Fun