December 22, 2016
Easy, Decadent, Shrimp, Peas, and Cauliflower Casserole
By: Mary King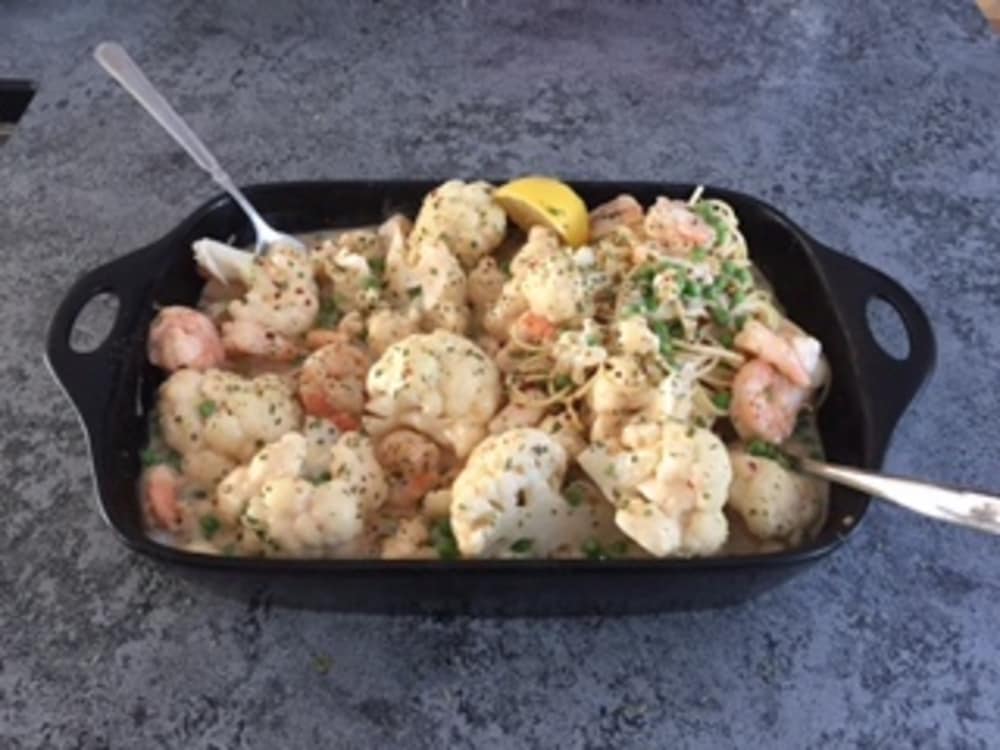 This is a great side dish for the holidays, or a main dish any day! It is quick and pretty fool proof.
You determine the cost of the dish by the type of shrimp you buy-I tend to buy jumbo shrimp from a local source for the holidays.
You will need:
20 to 40 Jumbo de veined and shelled precooked shrimp
2 cans of Campbell's Cream of Shrimp Soup
One large cauliflower or two medium depending on the number of guests
One bag of frozen peas
1 Tablespoon of crushed red pepper (optional)
Directions:
Defrost shrimp and break up cauliflower into smaller florets
Bring a large stock pot of water to a boil
Add cauliflower and cook for about 7 or 8 minutes, (you want the cauliflower to be a bit firm),add frozen peas the last 3 minutes, add shrimp the last 2 minutes
Drain and reserve 1 cup of liquid from the pot
Spray and 9 x13 casserole dish with non stick cooking spray, add the two cans of soup, and a 1/2 cup of the stock water and steer.
Add remaining ingredients, and mix well with a spoon. Cover with foil and bake at 350 for 40 minutes. Steer half way through.
Sprinkle parsley or crushed red pepper and serve.
For a main dish simply make your favorite pasta and pour the casserole over it.
If you eliminate the peas this is a low carbohydrate dish!
Note do not us an lemon I thought it would work but I prefer it without lemon
Happy Holidays and many Blessings to all!